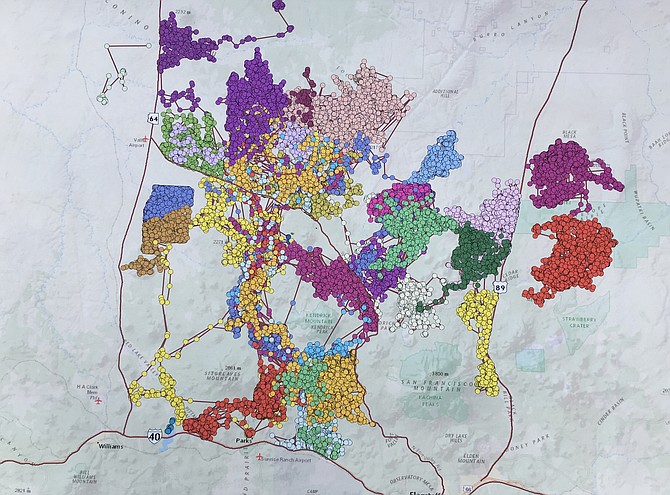 An AZGFD map shows the location of collared pronghorn. Each color represents the movement of one pronghorn. The map shows how roads and fences create barriers to movement of the animals.
Stories this photo appears in: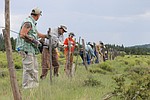 Pronghorn are the fastest land mammals in North America, but put a fence in front of them and they come to a screeching halt.