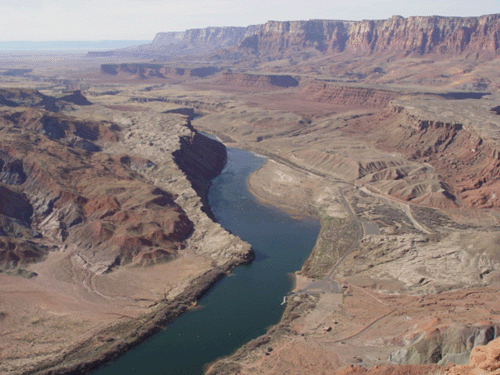 The Colorado River as seen from above its starting point at Lee's Ferry near Glen Canyon Dam.
Stories this photo appears in:
Visitors to Lees Ferry and Lake Powell are advised that because of early arrival of freezing temperatures, with facilities winterized immediately and unavailable until spring.
First, the good news — the Colorado River is churning past the North Wash take-out at about 4 miles per hour, running about 7,500 cubic feet per second (cfs) and rising.
By Tom Martin/Special to the Grand Canyon News
April 9, 2019
GRAND CANYON, Ariz. — For the third time this decade, environmental group American Rivers named the Lower Colorado River as the nation's most endangered in its annual report.