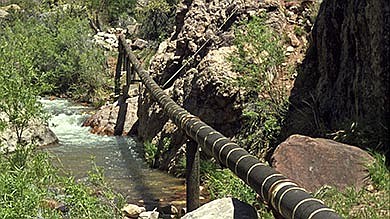 The Trans Canyon Pipeline, built in 1965, has begun deteriorating rapidly in past few years and is in need of complete replacement.
Stories this photo appears in: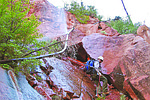 As park visitation continues to climb, Grand Canyon National Park has finalized a plan to provide water reliably to the South Rim and several locations below the rim.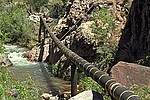 After several weeks of pipeline breaks and water restrictions, water in storage tanks on the South Rim of Grand Canyon has reached sustainable levels.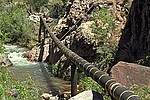 Grand Canyon National Park remains in Level 2 water conservation measures because of water delivery system issues and may implement further restrictions next week.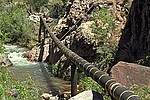 The National Park Service (NPS) is seeking public comment on a proposal to replace the obsolete Trans-Canyon Water Distribution Pipeline.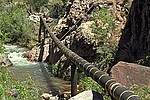 As the National Park Service faces an uncertain budgetary future, two senators introduced a bi-partisan bill aimed at chiseling away the agency's $12 billion deferred maintenance backlog.