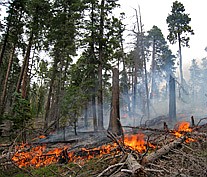 The National Park Service and U.S. Forest Service will initiate a series of prescribed burns on the North and South Rims.
Stories this photo appears in: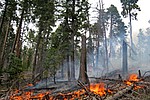 Fire managers on the south zone of the Kaibab National Forest will begin springtime burning on the Tusayan Ranger Districts beginning April 25.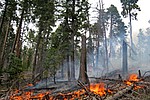 The National Park Service (NPS) and U.S. Forest Service (USFS) fire managers anticipate initiating a prescribed fire treatment this fall as weather and fuel moisture conditions allow.