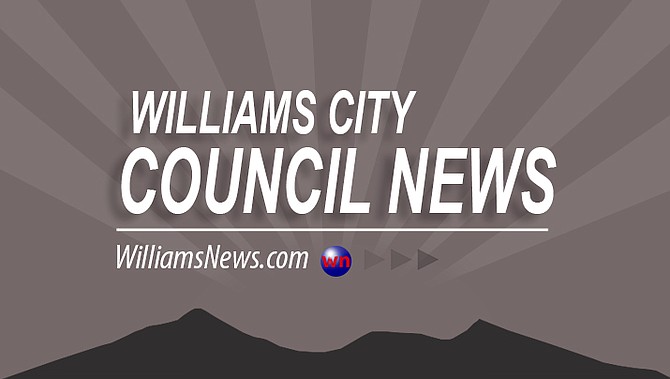 Stories this photo appears in: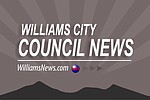 WILLIAMS, Ariz. — The city of Williams continues to closely monitor its finances amid the fall-out from the coronavirus virus.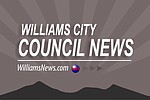 WILLIAMS, Ariz. — The Williams City Council is taking a hard look at the 2021 Fiscal Year budget as they face another month of decreased sales tax revenue.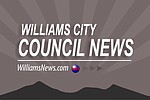 WILLIAMS, Ariz. — Although sympathetic to residents' water situation, the Williams City Council denied a request to provide city water to homeowners in the Lazy E Subdivision near Elephant Rocks Golf Course at its regular meeting Jan. 9.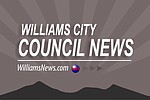 WILLIAMS, Ariz. — The Williams City of Council convened for a short meeting Sept. 26 and introduced new city manager Chase Waggoner. Waggoner has been on the job for three weeks and presented the council with a short report.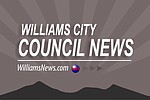 WILLIAMS, Ariz. — After nearly a year and a half without a permanent city manager, Williams City Council hired Chase Waggoner to fill the position Aug. 8.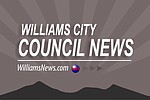 The city of Williams has narrowed the search to eight semifinalists for the city manager position.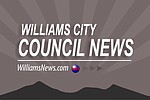 WILLIAMS, Ariz. — The Williams City Council approved a rezoning request for a mobile meat processing business at its April 25 meeting.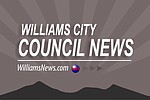 WILLIAMS, Ariz. — A need for garbage trucks and a city administrative vehicle were two priorities on the city council agenda at the Sept. 13 meeting.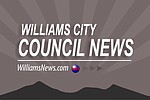 On Aug. 28, Williams residents voted to pass the home rule option allowing the city to set its own spending limitations rather than allowing the state to govern its spending.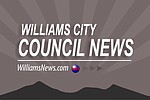 Just one candidate filed paperwork for open seats on the Williams City Council.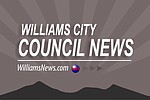 After a four month search process, Williams City Council members selected William Lee as the new city manager.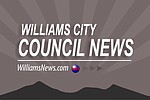 WILLIAMS, Ariz. — A portion of the Escalante subdivision on the north side of Bill Williams Mountain, near the Williams Ranger District offices, has changed ownership.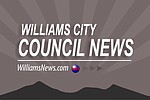 WILLIAMS, Ariz. — With the increase in precipitation this winter, city officials have been able to take their focus off the ongoing Williams water situation and begin the process of upgrading the city's aging electric system.