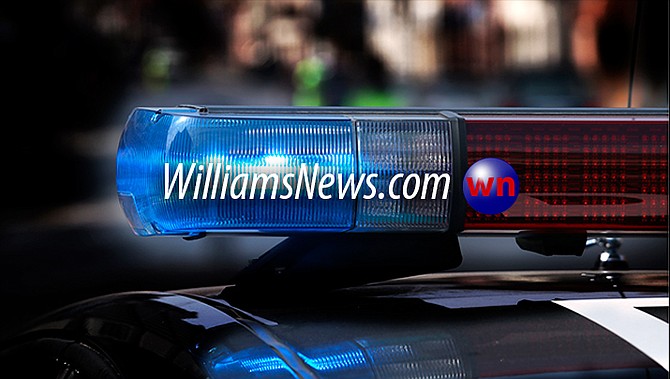 Stories this photo appears in: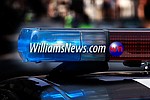 A two-year-old girl was killed in a rollover crash July 10 on Interstate-40 near Ash Fork.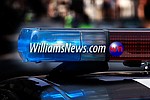 A Seligman man was arrested July 7, after allegedly shooting his wife in the shoulder.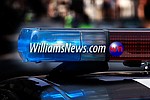 Arizona authorities say three people are dead and several others are injured following a head-on collision on the highway between Williams and the Grand Canyon.
By By Associated Press
December 26, 2017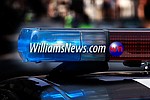 A $5,420 grant was awarded to Williams Police Department by the Arizona Governor's Office of Highway Safety for overtime budgeting and for the purchase of portable breath test devices.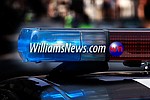 The Williams Police Department (WPD) answered the following calls for service (among others) — • Officers removed a camper at Buckskinner Park;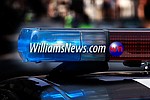 The Williams Police Department (WPD) answered the following calls for service (among others) - • Officers arrested a man for violating court order and trespassing on Rodeo Road; • Officers removed a panhandler at Circle K;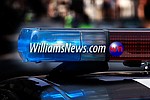 The Williams Police Department (WPD) answered the following calls for service (among others) - • Officers responded to late reported assault and criminal damage on Sherman Avenue;