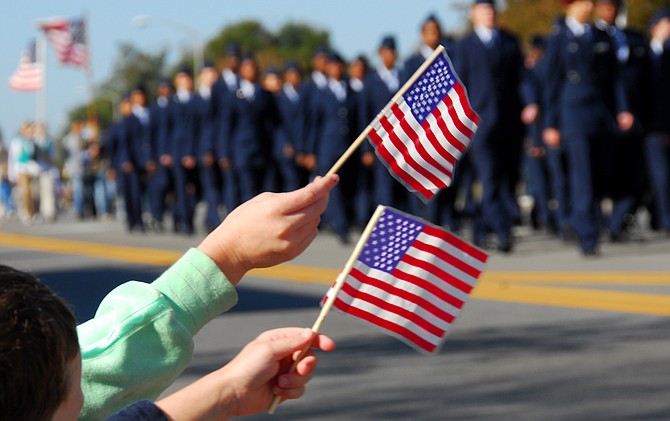 Grand Canyon National Park is offering free entry on Veterans Day (Nov. 11). All active duty military and their dependents are also eligible for a free year-long pass to any national park.
Stories this photo appears in:
Grand Canyon National Park will be joining national park units across the country in honor of Veterans Day with fee-free entry into the park Nov. 11.
The National Park Service will commemorate Veterans Day and the service of American military members past and present with special events and free admission in parks throughout the country Nov. 11 and 12.
In honor of those that serve and have served in the United States military, national park units around the country, including Grand Canyon National Park, will be offering everyone fee-free entry on Tuesday, November 11.