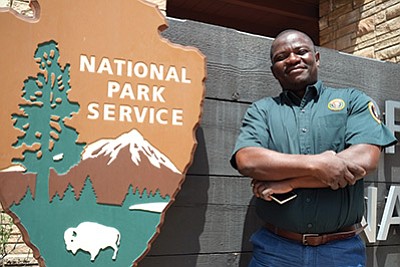 Through a Hubert H. Humphrey fellowship, Joseph Mayombo has spent nine months studying at Arizona State University's Walter Cronkite School of Journalism. Mayombo has spent his career as a communication officer for World Wildlife Fund and Gabon National Park. Loretta Yerian/WGCN
Stories this photo appears in: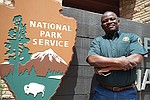 GRAND CANYON, Ariz. - Phoenix is hotter than Africa. While that may not surprise those living or visiting the Valley of the Sun, it took Joseph Mayombo from Gabon, Africa by surprise.
By Loretta Yerian
May 31, 2016