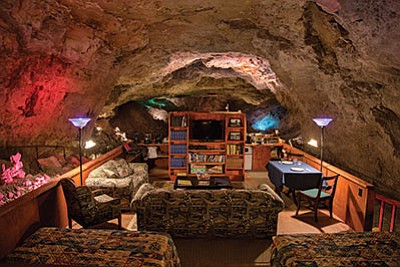 The Cavern Suite located inside the cavern, sleeps up to six people comfortably. Ryan Williams/WGCN
Stories this photo appears in: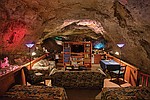 PEACH SPRINGS, Ariz. (AP) — Rescuers used ropes and harnesses to hoist five people to safety after an elevator at a national tourist attraction broke down 21 stories underground.
ROUTE 66, Ariz. - There's a dinosaur in the driveway. Close by there's a miniature golf course and vintage hotel and restaurant reminiscent of the 1950s and 1960s era.