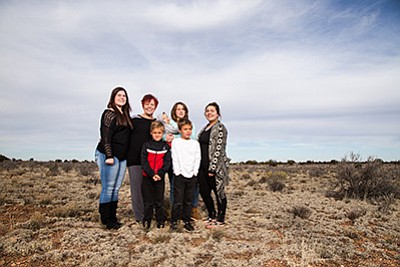 Sue Winchester (center) with her adopted and foster children stand on their property in Valle, Arizona where Bella's Place will be built. From left: Jessica Ross-Mentor, Gunner, Kaylee and Alexus. Front: Seven-year-old twins Matthew and Gary Bond. Ryan Williams/WGCN
Stories this photo appears in: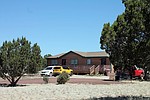 Raising kids is hard work.
TUSAYAN, Ariz. - Long time Tusayan resident Sue Winchester has a dream. She envisions a home where foster kids can just be kids and can enjoy the bliss of childhood. Where they can be set apart from the worries of adults and decisions beyond their control.
By Loretta Yerian
March 1, 2016