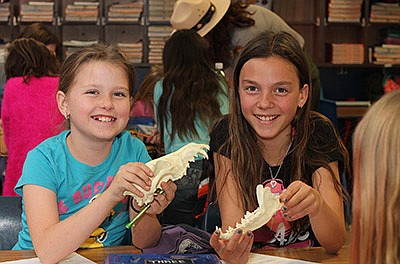 Brianna Baldosky and Riley McNelly analyze the teeth of an animal skull to determine if the animal eats meat. Loretta Yerian/WGCN
Stories this photo appears in: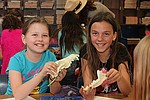 WILLIAMS, Ariz. - "Eyes in the front, born to hunt. Eyes on the side born to hide," chanted Josh Buckowiecki's fifth grade class at Williams Elementary.
By Wendy Howell
February 23, 2016