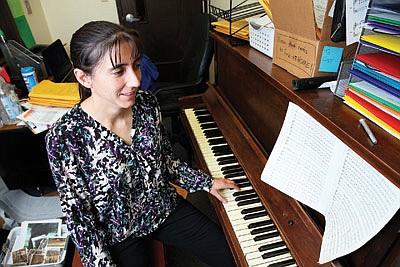 Williams Unified School District music teacher Beverly Stearns takes a break at the piano in her office. Stearns is hoping to revive the district's music program by challenging her students. Ryan Williams/WGCN
Stories this photo appears in: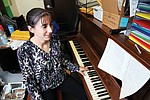 WILLIAMS, Ariz. - After about five years without a music program, Williams Unified School District (WUSD) brought back the program last year. Now in its second year, new K-12 music teacher Beverly Stearns is ready to rebuild the program by showing students their potential.
By Marissa Freireich
September 23, 2014