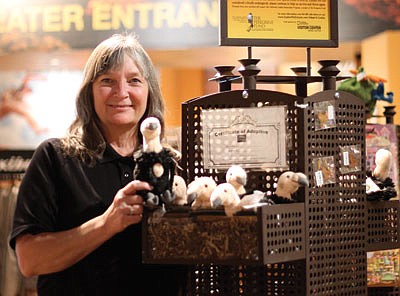 IMAX General Manager Janet Rosener with the IMAX plush condor dolls. A portion of each sale goes to the Peregrine Fund. Clara Beard/WGCN
Stories this photo appears in: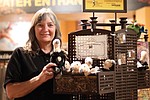 TUSAYAN, Ariz. - The Grand Canyon's National Geographic Visitor Center and IMAX Theatre cares about condors, so much so that they've started an adoption program. For the plush variety that is.
By Clara Beard
May 13, 2014