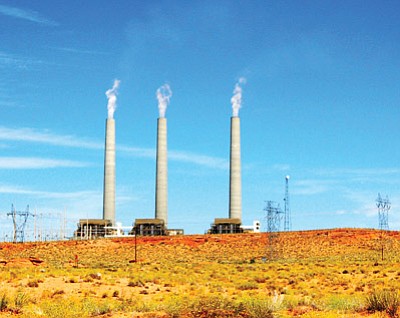 The share of energy produced by coal-burning power plants, like the Navajo Generating Station, shown here, would be reduced in favor of natural gas generation and renewable sources over the next 15 years under an EPA plan to reduce carbon emissions. Photo/R.J. Hall via Wikipedia Commons.
Stories this photo appears in: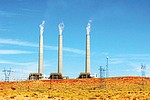 WASHINGTON - Arizona will ask federal regulators next week to rethink their June proposal that calls for the state to cut carbon emissions from power plants in half over the next 15 years.
By Matthew Seeman
August 26, 2014