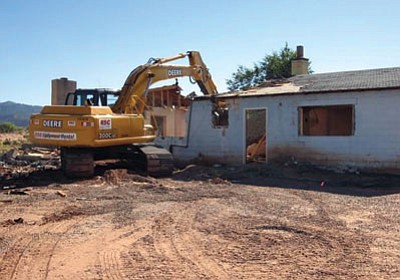 A backhoe demolishes a building on the Navajo Nation that was contaminated by radiation exposure from abandoned uranium mines. The EPA reported that during the five-year plan it demolished 38 buildings because they were contaminated. Photo/Environmental Protection Agency
Stories this photo appears in: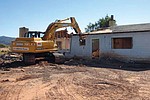 WASHINGTON - The people behind Clean Up the Mines understand that others have been trying for years to clean up abandoned uranium mines and have mostly met with limited success.
By Mattew Seeman
August 20, 2014