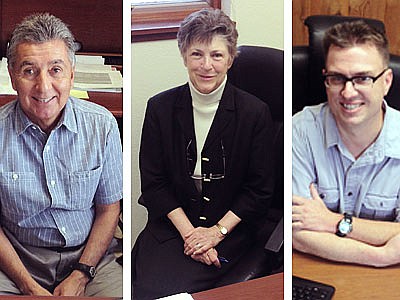 From left: Grand Canyon Administrator Javier Abrego, Superintendent Shonny Bria and Principal Steven Landes. Clara Beard/WGCN
Stories this photo appears in: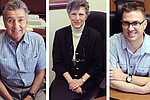 Principal Steven LandesTell us a little bit about your background.Last year I was the superintendent intern at Higley Unified School District in the Valley. Before that I was an assistant principal at Florence Unified School District.
By Williams-Grand Canyon News
August 6, 2014