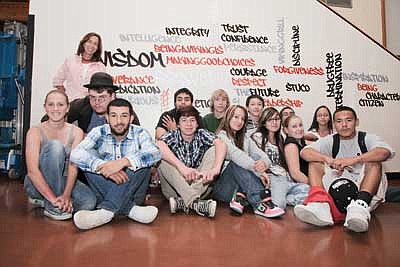 The Williams High School Art Club. Pictured is Sage Hoag, Cynthia Makerney, Stephanie Wamble, Jordan Jaime, Noel Calderon, Julio Belmontes, John Herrin, Ximena Hernandez, Chelsea Hardison, Ben Mikkelsen, Breanna Chester, Alejandro Cabellaro, Adrian Solano and Sponsor Lisa Noble. Ryan Williams/WGCN
Stories this photo appears in: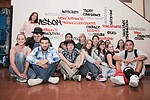 Believe it or not, the Williams High School (WHS) art club, with more than a dozen high school students as members, actually began at Safeway. Well, the initial formation of the six-week-old club started at Safeway anyway.
By David Yankus
October 16, 2012