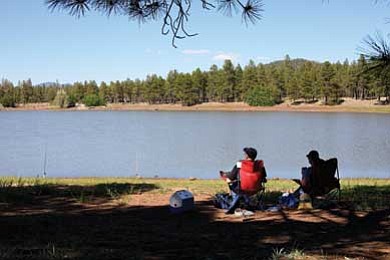 Stories this photo appears in: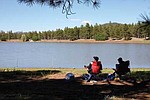 Off the beaten path
Whether you're looking to embark on an interesting walk or a drive in the woods, Williams is the perfect jumping off point for an afternoon adventure
Within Williams• Historic Downtown: Numerous restaurants, motels, souvenir and Native American jewelry shops located in turn-of-the-century buildings. The Historic Walking Tour Brochure is available at the city of Williams-Forest Service Visitor Center as well as most businesses.• Grand Canyon Railway Depot and Museum: Located west of Grand Canyon Boulevard, north of the railroad tracks. Authentic "Old West" entertainment held daily at 9:30 a.m. at the station prior to the train's departure. The museum is filled with memorabilia on history of the train and depot, which was originally the Fray Marcos Hotel, one of the Harvey Houses at the turn-of-the century.• Visitor Center: Located at 200 West Railroad Ave. The city of Williams-Forest Service Visitor Center is open year-round daily, 8 a.m. to 5 p.m.