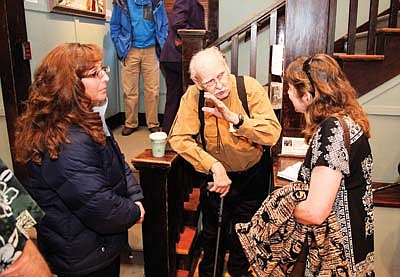 Ryan Williams/WGCN
Above: Emery Lehnert talks about the Kolb's time at Grand Canyon. Below: Susan Schroeder, Grand Canyon Association executive director visits with another attendee.
Stories this photo appears in: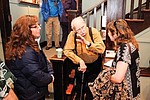 GRAND CANYON, Ariz. - While the Kolb brothers have been included in exhibits on the Grand Canyon in the past, a new exhibit at Kolb Studio on the South Rim presented by the Grand Canyon Association (GCA) marks the first time an exhibit has been solely devoted to the brothers.
By Williams-Grand Canyon News
January 10, 2012