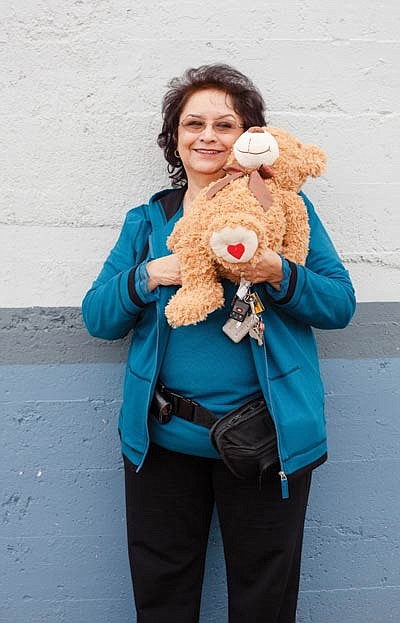 Virginia Quinn displays a Curly the Bear stuffed animal. The Williams Kiwanis Club will give close to 200 bears to children who attend the Williams Community Holiday Dinner Dec. 16 at Doc Holliday's restaurant. Ryan Williams/WGCN
Stories this photo appears in: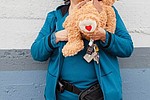 Kiwanis is cooking up its 10th annual Community Holiday Dinner from noon to 3 p.m. Dec. 16 at Doc Holliday's Steakhouse, 950 N. Grand Canyon Blvd.
By Marissa Freireich
December 4, 2012