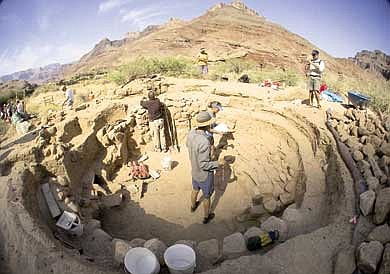 Photo/Tom Bartels
A kiva feature is excavated from the Palisades site in the Grand Canyon. The excavation, the first in nearly 40 years in the park, was the result of collaboration between the National Park Service, Museum of Northern Arizona and the Grand Canyon Association.
Stories this photo appears in: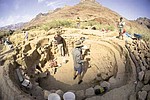 Archeological excavation inside the Grand Canyon is a rarity. But, between 2007 and 2009, excavations at nine sites along the Colorado River took place and, now through September, the project and artifacts recovered during the digs will be on display at Kolb Studio.
By Williams-Grand Canyon News
May 10, 2011