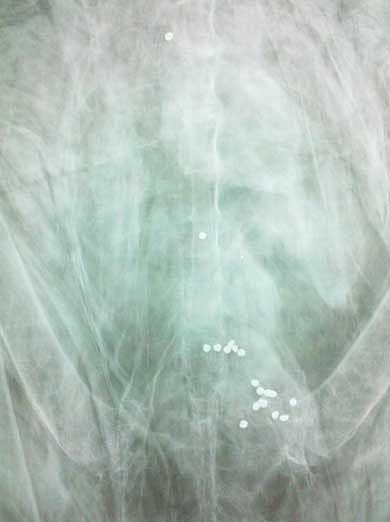 Photo: Chris Parish/The Peregrine Fund
The digestive system of a California condor found dead by a hiker in the Grand Canyon contains 18 lead shotgun pellets, as shown in this x-ray. The condor consumed the pellets while scavenging an animal carcass that had been shot with lead ammunition.
Stories this photo appears in:
Recent episodes of lethal lead poisoning in California condors have biologists asking for more help from the public to conserve endangered condors in northern Arizona and southern Utah.
By Williams-Grand Canyon News
June 14, 2011