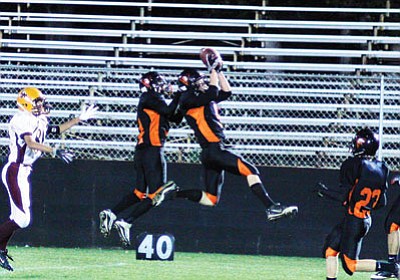 Ryan Williams/WGCN
Doug Forbis intercepts an errant Rough Rock pass in the first quarter of their dominating performance Oct. 14.
Stories this photo appears in: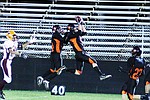 Make it 8
After holding Rough Rock scoreless, Vikings prepare for season ending battle with St. Johns
The Vikes look unstoppable. But, they've yet to face their biggest challenge of the season - St. Johns.
By Ryan Williams
October 19, 2010