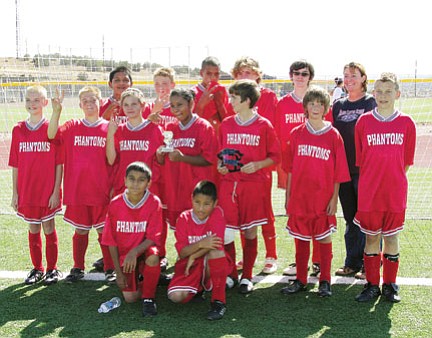 Submitted photo
Players on the Phantoms Middle School Soccer team include Ruben Elias, Nick Gomez, Josefina Legaspi, Jaru Velazquez, Miranda Boldosky, Tyler Jones, C.J. Kern, Alex Thompson, Joey Bankston, Ethan Berry, Nick Legaspi, Tristan Martin, Jimmy Hoblin, Justin Jarrell and Tateyonna Jeter.
Stories this photo appears in: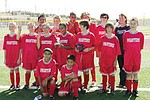 GRAND CANYON, Ariz. - The Grand Canyon's middle school Phantoms had a strong season this year following their display of prowess at a Sept. 26 tournament in Page.
By Patrick Whitehurst
October 20, 2009