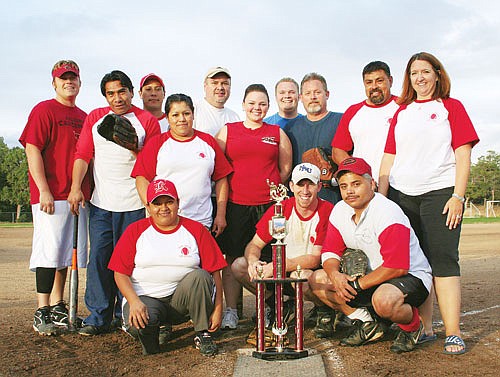 Photo/Margaret Hodgkins
Pictured is Jeremy Wiles, Bernardino Dimas, Michael Wiles, Marcos Vargas, Azucena De La Torre, Chrystal Vail, Rick Wiles, Andrew Aldaz, Julie Aldaz, Gabina Gonzales, David Robertson and Ben Gomez of the Red Feather softball team. Not pictured are players Keslee Foster and Vince Alvarado.
Stories this photo appears in: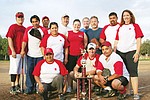 GRAND CANYON, Ariz. - It's been a thrilling season for the Grand Canyon Co-Ed Softball League which began their regular season June 1.
By Patrick Whitehurst
August 18, 2009