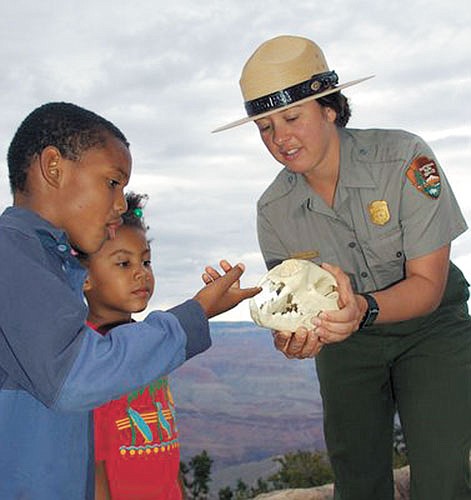 Submitted photo
Ranger Jessica Collins shares a mountain lion skull with Dante and Jakiah Smith Evans.
Stories this photo appears in: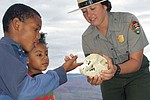 Autumn has arrived. Squirrels and chipmunks are busily collecting nuts; and elk are bugling as they gather their harems. These signs of fall are a wonderful reminder that the first "Celebrate Wildlife Day" will take place at Grand Canyon National Park on Saturday.
By From Staff Report/GCN
October 28, 2008