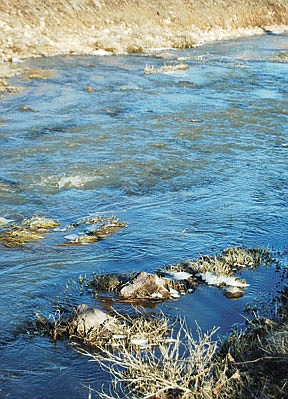 Water flows through Cataract Creek in Williams, thanks to a plentiful winter.
Stories this photo appears in: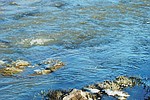 Water rights for the city's Dogtown I and III wells were brought into question this week, after Williams officials discovered a location error concerning their wells while in negotiations to procure additional water sources. According to officials, water from the wells are being pulled from the Verde River Basin, which technically does not belong to the city of Williams, but to communities in the Verde Valley area. The mistake came as a result of the search for new water sources in the Williams area and, in particular, the search for suitable drilling locations south of town. The search for water has, to date, cost the city over $13 million.
By Patrick Whitehurst
March 7, 2008