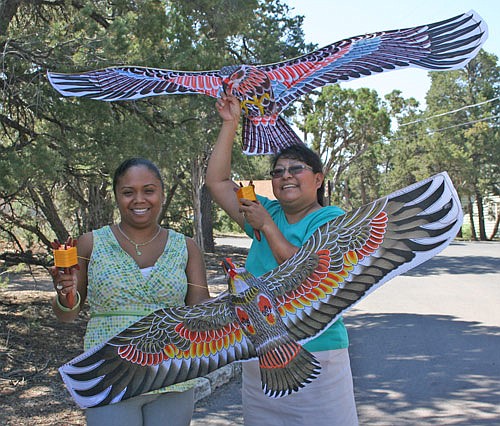 Melanie Fellows and Leona Begishie show off new Chinese-made kites being offered at Grand Canyon Association bookstores.
Stories this photo appears in: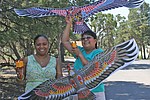 In China, kites have a tradition rich in centuries of symbolism. But specially-designed condor and golden eagle kites available here this summer are symbolic of a much newer relationship - the one formed a year ago between Grand Canyon National Park and a national park in China."These kites are representative of our new relationship with our sister park, Yuntaishan World Geopark," said Brad Wallis...
By Jackie Brown
July 15, 2008