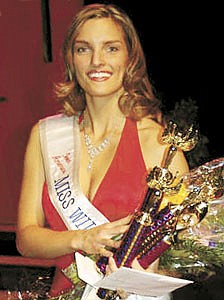 Ellie Krombeen, pictured above and right, won the title of Miss Grand Canyon State during a recent Miss Teen Arizona pageant held in Phoenix. She will go on to compete in the Miss Teen America pageant this July.
Stories this photo appears in: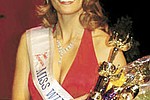 Eighteen-year-old Ellie Krombeen is the president of the local Students Against Destructive Decisions (SADD) chapter, vice president of the Williams High School (WHS) student body, and a member of the National Honor Society. The daughter of Sheila and Rob Krombeen was also named Miss Williams Route 66 in 2005.
By Patrick Whitehurst
April 23, 2008