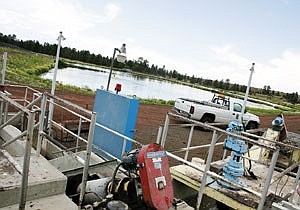 The city¹s current wastewater treatment plant, shown above, uses outdated technology and is having a difficult time meeting environmental quality requirements. Williams City Council members recently voted in favor of a new $10 million design which will also allow for anticipated growth.
Stories this photo appears in: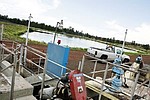 A June 22 Williams City Council meeting saw more movement on the city's need for a new wastewater treatment plant.
By By Russ Walton
July 6, 2006