The drought is over. After their first two winless seasons, the WHS co-ed high school soccer team posted their first-ever win last Saturday. They defeated Flagstaff BASIS at home, 4-1.
By Marylin R. Sheldon
August 29, 2023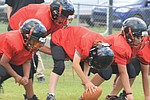 The Willams Youth Football teams are gearing up for the new season.
Last year was definitely the year for the Lady Vikings volleyball team.
By Marylin R. Sheldon
August 22, 2023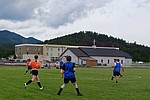 Williams High School Vikings soccer is underway.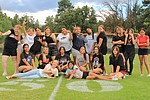 Vikings cheerleaders prepare for the football season Aug. 10. The team will perform at the first home football game Aug. 24.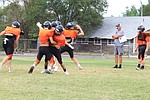 Jeff Brownlee's Vikings football team is hard at work. After losing several key players to graduation last year, the Williams head coach still has several positions on this year's eight-man football team that are undecided.
By Marylin R. Sheldon
August 15, 2023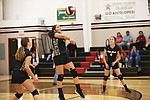 It's a rebuilding year for the young volleyball team from Ash Fork High School. While they do have several returning starters, they did lose their solid senior setter and several other players who graduated last year.
By Marylin R. Sheldon
August 8, 2023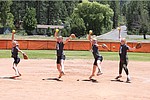 What does it take to be a member of Kodi and Troy Mortensen's family? Near the top of the list is a passion for softball or baseball. And yes, you also need to be a pitcher. Four of the Mortensen's five offspring are girls, and all of them are pitchers.
By Marylin R. Sheldon
August 8, 2023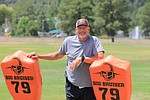 Williams High School is gearing up for an exciting chapter in its athletic program as Jeff Brownlee steps into the role of athletic director.
Williams High School has announced the return off the fall athletic season.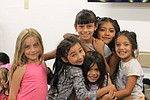 Children partake in "Pajama Day" July 20 as part of the Williams Summer Rec Program. The day was complete with movies, pizza and some friendly stuffed animals.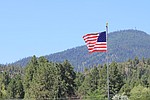 An anonymous donor has gifted the Williams High School softball field with a flag and flag pole.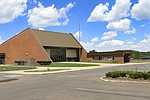 Williams Elementary-Middle School (WEMS) has announced an upcoming back-to-school BBQ, organized by the PTSA and Falcon Flyers. The event will take place on August 2 from 4:30 to 6:30 p.m. at the WEMS cafeteria.
In the midst of the summer season, Williams Unified School District (WUSD) is working to ensure a promising start to the upcoming school year. With a strong focus on facility improvements, the district is undergoing extensive renovations across both campuses to create a conducive and safe learning environment for its students.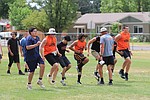 Williams High School hosted its annual football camp July 10-13. Athletes participated in pre-season training and team bonding.