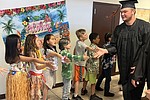 Graduates give high-fives to the Williams K-8 classes during the Grad Walk at Williams Elementary-Middle School May 24.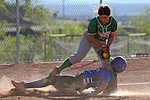 The Lady Spartans capped off their season with a 19-4 loss to Bagdad in 1A state tournament softball action April 28.
By Marilyn R. Sheldon, Williams-Grand Canyon News
May 30, 2023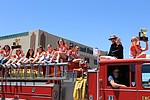 The Williams softball team paraded through downtown Williams May 25 celebrating their win as the 2023 state champions.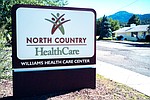 With the new school year around the corner, North Country HealthCare is helping student athletes get a jump on their sports physicals by hosting a special clinic July 7.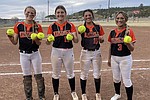 The city of Williams will be honoring the Williams Vikings softball state champions this week.
Maine Consolidated School recently announced the April Students of the Month (SOM). Students are nominated by their teachers.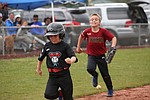 The Williams Little League giants fall short against Wickenburg in a thrilling match. The teams have been up to a busy season.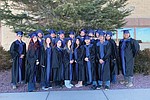 The Ash Fork Joint Unified School District held its commencement exercises May 4. Eighteen seniors graduated, several of whom were awarded scholarships which totaled more than $140,000.
By By Marilyn R. Sheldon, Williams-Grand Canyon News
May 23, 2023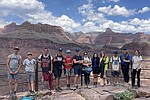 Ash Fork Middle School seventh and eighth graders hiked the Grand Canyon May 3, 2023, for their PE final.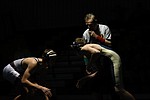 Williams High School will be adding wrestling to its athletic schedules for the 2023-2024 school year after the Williams Unified School District Governing Board approved the addition of the sport at its April 20 meeting.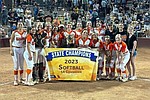 For the Williams High School girls softball team, it was the perfect end to the perfect season.
By Marilyn R. Sheldon, Williams-Grand Canyon News
May 16, 2023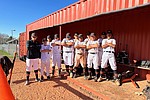 The Williams Vikings baseball team's stellar season was stopped short at the 1A State semifinals where the team faced Bagdad and came up short.
By Marilyn R. Sheldon, Williams-Grand Canyon News
May 16, 2023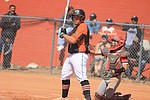 WILLIAMS Ariz. — The Vikings baseball team continues to battle their way through the 1A State championship tournament.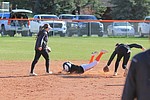 WILLIAMS Ariz. — The Williams Vikings softball team captured an easy quarterfinal win over Mogollon High School May 5.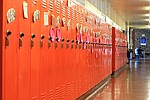 WILLIAMS, Ariz. — Williams Unified School District has announced a change for its next WUSD Governing Board meeting. The meeting will be May 17 at 6 p.m. at the Viking Grill located at 440 S. 7th Street.
Prev Next