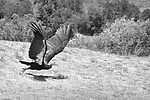 Twenty California condors in northern Arizona and southern Utah have died since March, and half of the endangered birds tested positive for a strain of avian flu, according to authorities.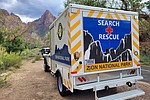 Around 1:15 p.m. on April 28, visitors reported to a Zion National Park Ranger that a person was in the Virgin River holding onto a log and calling for help.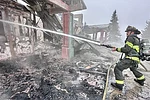 At about 4:30 p.m. Sunday, May 7th, a law enforcement ranger on patrol reported that the Hurricane Ridge Day Lodge, a popular destination in Olympic National Park that had been undergoing renovation, was fully engulfed in flames.
PAGE, Ariz. — An extra pulse of water has been sent through the Grand Canyon this week. The Bureau of Reclamation is running a "high-flow experiment" at Glen Canyon Dam in northern Arizona, which means a big release of water designed to move and redeposit sand and sediment will make its way downstream from the dam.
By Alex Hager, KUNC
May 2, 2023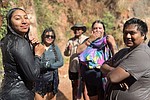 GRAND CANYON, Ariz. — Young adults 16-20 who identify as members of one of the associated tribes of the Grand Canyon are invited to apply for a spot on the second annual Grand Canyon Regional Intertribal Intergenerational Stewardship Expedition (RIISE), a nine-day intertribal Colorado River rafting trip through the Grand Canyon July 16-24.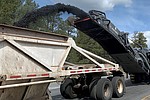 After a tough winter for roadways, the Arizona Department of Transportation has pledged more than $85 million to patch potholes and to resurface, repair and improve highways in the state.
By Kylie Werner, Cronkite News
May 2, 2023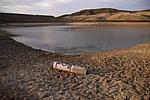 Human remains found last summer at drought-stricken Lake Mead have been identified as a Las Vegas man missing since July 1998, authorities said April 26.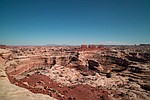 Around 10 a.m. April 24, Canyonlands National Park staff at Hans Flat received a visitor report of an unoccupied vehicle in the Maze District.
Road repairs are in the works for some of the most well-worn sections of Interstate 40 in western Arizona, and construction is expected to begin within the next few months.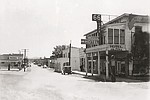 The 25th Ash Fork Pioneer Day is set for May 13 at the Ash Fork Historical Society Museum.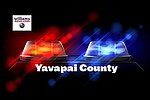 On the morning of April 10, Yavapai County Sheriff's Office Deputies responded to the 911 call from a mother who reported that she received a phone call from a man stating that he had kidnapped her eight-year-old daughter while she was waiting for her school bus in Prescott Valley.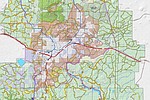 The Coconino National Forest has released an updated Motor Vehicle Use Map (MVUM) used to view forest roads, trails and areas open to motor vehicle use.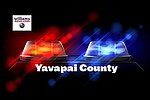 In the early morning hours of April 23, Yavapai County Sheriff's Office received a 911 hang-up call from the Oasis Lounge in Ash Fork.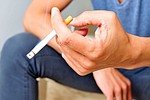 U.S. cigarette smoking dropped to another all-time low last year, with one in nine adults saying they were current smokers, according to government survey data released April 20.
By By Mike Stobbe, Associated Press
May 2, 2023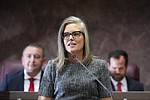 Parents won't be able to bring their loaded weapons onto school campuses, at least not while Katie Hobbs is governor. Nor will students get training on gun safety.
By By Howard Fischer, Capitol Media Services
May 2, 2023