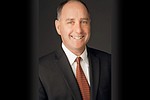 Coconino County Attorney Bill Ring says he won't seek reelection next year, but he isn't ruling out a run for another political office.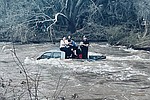 The Verde Valley Fire District's swift-water team, along with the Sedona Fire and Copper Canyon districts, rescued four people from atop a vehicle in the roaring Oak Creek last week at Mormon Crossing in Cornville.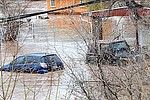 At least three people were found dead this week after their vehicles were swept away by floodwaters in Arizona, authorities said.
A man in Verde Lakes was trying to avoid arrest when police said he dove into the flooded waters of Clear Creek and had to be rescued by swift-water rescue crews on March 22, according to the Camp Verde Marshal's Office.
By By Vyto Starinskas, Special to the Williams-Grand Canyon News
March 28, 2023
The abundance of rain and snow this winter and early spring, which in many ways is welcome following years of drought, has created ideal conditions for worn pavement and potholes.
On Feb. 28, the Coconino County Board of Supervisors (Board) held a public hearing for the County's proposed short-term rental ordinance.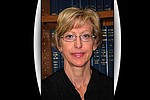 PRESCOTT, Ariz. (AP) — The Arizona Supreme Court has ruled that all cases currently assigned to a Yavapai County Superior Court judge recently arrested on suspicion of extreme DUI will be reassigned to other judges.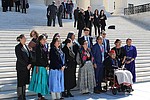 Supreme Court justices pressed government attorneys March 20 on their argument that the treaties that put the Navajo on reservation lands implied an intent – but not a duty – for the government to provide water to the tribe.
By Alexis Waiss, Cronkite News
March 28, 2023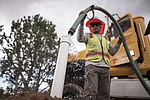 States that rely on water from the over-tapped Colorado River want the U.S. Supreme Court to block a lawsuit from the Navajo Nation that could upend how water is shared in the Western U.S.
By Michael Phillis, Associated Press
March 28, 2023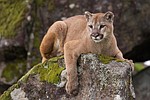 Wildlife officials said they are searching for a mountain lion that clawed a man's head while he was sitting in a hot tub with his wife at a rental home in central Colorado.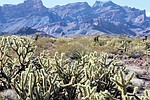 President Joe Biden said March 21 he is establishing national monuments on more than half a million acres in Nevada and Texas and creating a marine sanctuary in U.S. waters near the Pacific Remote Islands southwest of Hawaii.
By Mattew Daly, Associated Press
March 28, 2023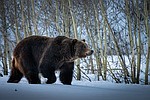 On March 7, a Yellowstone National Park wildlife biologist on a radio telemetry flight observed the first grizzly bear of 2023 to emerge from hibernation.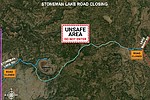 The Coconino County Public Works Department, in conjunction with the Coconino County Sheriff's Office and the Yavapai County Sheriff's Office, has closed Stoneman Lake Road between I-17 and Lake Mary Road due to running water and very muddy conditions from recent rain and snow melt.
Some residents of north-central Arizona were told to prepare to evacuate Tuesday afternoon because of rising water levels in rivers and basins.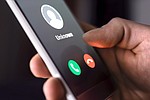 The Coconino County Sheriff's Office has received several concerns from citizens reporting an apparent phone scam with the caller identified as "Captain Smith" of the Coconino County Sheriff's Office. The Sheriff's Office does not employee a "Captain Smith."
Prev Next