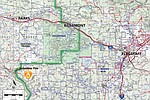 Firefighters with the Flagstaff Ranger District of Coconino National Forest have responded to a one-acre wildfire about 16 miles west of Flagstaff and south of Garland Prairie.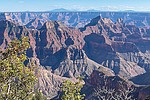 The North Rim of Grand Canyon National Park will open as scheduled on June 2 with limited visitor services and water conservation measures because of a break in the North Rim water pipeline.
Coconino County continues to lead the effort in connecting students with SpaceX's Starlink high-speed internet across Northern Arizona, including multiple tribal communities within the region, and now on school buses.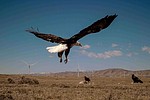 Criminal cases brought by U.S. wildlife officials for killing or injuring protected eagles dropped sharply in recent years, even as officials ramped up issuing permits that will allow wind energy companies to kill thousands of eagles without legal consequence.
By By Matthew Brown, Associated Press
May 23, 2023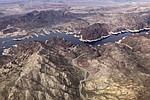 Nearly half of the U.S. West has emerged from drought this spring, but the welcome wet conditions haven't entirely replenished the region, scientists said May 9.
By By Brittany Peterson, Associated Press
May 23, 2023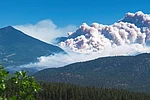 The Coconino County Flood Control District and the Coconino National Forest will begin the first phase of a Schultz Creek watershed restoration project this spring.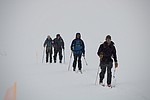 High in the mountains above Crested Butte, Colorado, a team of scientists trudges single file through the whiteout, following a chain of orange flags marking the route.
By Alex Hager, KUNC
May 16, 2023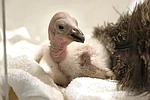 The California condor is facing the deadliest strain of avian influenza in U.S. history, and the outbreak could jeopardize the iconic vulture with its 10-foot (3.05-meter) wingspan decades after conservationists saved the species from extinction.
By Stefanie Dazio, Associated Press
May 16, 2023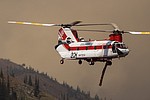 Arizona Senator Mark Kelly and Senator Cynthia Lummis (R-WY) recently introduced the Wildfire Response Aviation Modernization and Safety Act, bipartisan legislation that would cut through red tape and allow wildfire response aircraft (planes and helicopters) leased by state or federal agencies to transport wildland firefighters.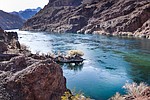 To help keep visitors and outdoor enthusiasts safe during the record high temperature summer months, Lake Mead National Recreation Area is instituting seasonal closures to certain strenuous areas and park trails from May 15 – Sept. 30.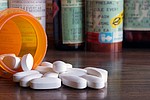 PRESCOTT - Partner's Against Narcotics Trafficking (PANT) is warning the public of dangerous imitation "aspirin" that has been found in the area.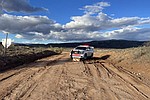 FLAGSTAFF, Ariz. — Coconino National Forest personnel are in the process of opening numerous forest roads as warmer weather hardens surfaces and roads become suitable for motorized travel.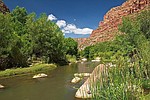 County supports effort for Wild and Scenic status for Verde River
By Cindy Barks Special to the Williams-Grand Canyon News
May 9, 2023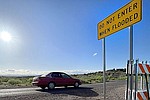 Verde family's lawsuit claims city, county negligence in teen's 2021 death
By Vyto Starinskas Special to the Williams-Grand Canyon News
May 9, 2023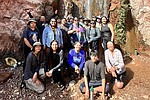 Young adults 16-20 who identify as members of one of the associated tribes of the Grand Canyon are invited to apply for a spot on the second annual Grand Canyon Regional Intertribal Intergenerational Stewardship Expedition (RIISE), a nine-day intertribal Colorado River rafting trip through the Grand Canyon July 16-24.
Prev Next