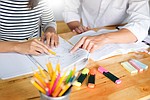 The Arizona Department of Education has activated the Achievement Tutoring Program webpage so parents of students in grades 3-8 who are not proficient in reading, writing or math can access free tutoring.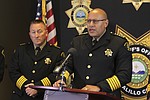 ALBUQUERQUE, N.M. (AP) — Federal lawsuits, cries for impeachment and outside protests. Democratic New Mexico Gov. Michelle Lujan Grisham said she would welcome a fight after announcing an emergency order to suspend the right to carry firearms in most public places around Albuquerque. That's exactly what she's getting.
By SUSAN MONTOYA BRYAN, Associated Press
September 14, 2023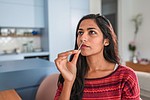 The Arizona Department of Health Services said on Aug. 30 that there had been 3,457 new cases reported in the preceding week, compared to 1,415 in the week before July 2.
By By Alexandria Cullen, Cronkite News
September 12, 2023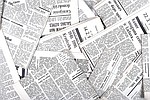 Sierra Vista-based Wick Communications will acquire the Arizona Daily Sun in Flagstaff in a move that strengthens the company's holdings in Arizona.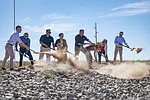 An energy infrastructure project bigger than the Hoover Dam is how Hunter Armistead describes the $10 billion venture his company will be overseeing during the next three years.
By By Susan Montoya Bryan, Associated Press
September 5, 2023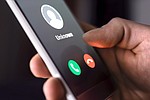 The Prescott Valley Police Department (PVPD) announced in a news release that it has had several victims come forward in the past week who had fallen victim to the "Grandparent Scam," but with a twist.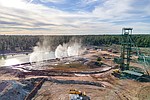 GRAND CANYON, Ariz. — The newly designated Baaj Nwaavjo I'tah Kukveni Grand Canyon National Monument in northern Arizona does not prohibit mining as touted. Rather, all valid existing rights to minerals within the monument, including uranium, will be preserved, White House officials told Bloomberg.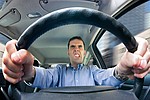 So if you think Arizona motorists are inconsiderate, you're not alone. A nationwide survey of 10,000 licensed drivers done by Forbes Advisor found Arizona has the most "confrontational drivers'' in the nation.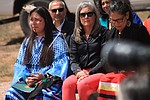 As Democratic President Joe Biden was making a low pass over the Grand Canyon in Air Force One Aug. 15, Republican foes of his plan to designate nearly 1 million acres near the canyon as a national monument were blasting his decision as a federal land grab that will hurt the region's ranchers, miners and tax base.
By By Bob Christie - Capitol Media Services
August 29, 2023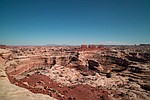 Canyonlands National Park and Hovenweep National Monument will restore riparian ecosystems and partner with associated tribes with $60,000 from the Bipartisan Infrastructure Law (BIL).
Bryce Canyon National Park is celebrating 100 years of beauty and inspiration with a day of art in the park Sept. 18.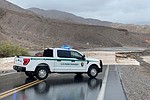 Death Valley National Park is closed due to active flooding.
Glacier National Park is seeking public feedback through Sept. 30, on how visitors will access and experience the park in 2024.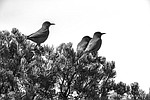 U.S. wildlife managers announced Wednesday that they will investigate whether a bird that is inextricably linked to the piñon and juniper forests that span the Western United States warrants protection under the Endangered Species Act.
By Susan Montoya Brown Associated Press
August 23, 2023
The Arizona Court of Appeals ruled Aug. 21 that voters will decide the rezoning of land near I-17 and I-40 on which Northern Arizona Healthcare is planning to construct a new hospital to replace the aging and undersized current Flagstaff Medical Center facility.
Prev Next