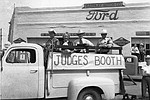 Myrtle Smart, Aileen Klass, Fred Udine and Norman Campbell ride in the 1950s Williams Labor Day Parade.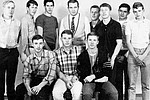 Out of the past: Williams High School Thespians, 1966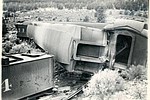 Train cars sit next to the railroad tracks after a 1940s train crash near Williams.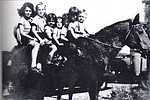 Williams residents prepare for the annual Labor Day Parade.
The Bill Williams Mountain Men circa 1950s featured on the front of a post card outside of the Sultana Bar in downtown Williams.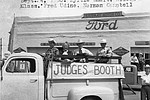 Williams Labor Day Parade 1950, from Brad Massey family collection.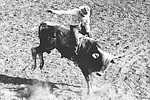 Eddie January competes in the Williams Rodeo in 1950.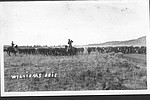 Ranchers bring in cattle in Williams in 1925.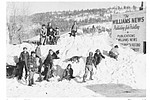 Children play in a large pile of snow in the empty lot next to the Williams News building in 1948.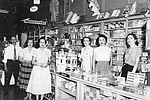 I worked with all of these people as a soda jerk one summer and weekends.
A fire breaks out at the Williams Motor Company on Second Street in June 1945.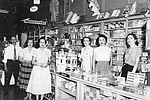 Smiths Corner Drug in Williams, circa 1950s. The Gallery in Williams now occupies that building.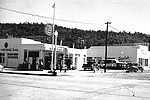 A 76 gas station, Swetak custom body shop and a hotel line Third Street in Williams in 1950. It is the same location today to Cruiser's Restaurant and Brewcade.
The World Famous Sultana Theatre in Williams, circa 1941.