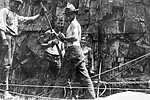 The 1921 bridge danced in the winds that regularly came roaring through the inner gorge and on at least one occasion it was reported to have capsized.
By By Henry Karpinski, NPS historian
August 18, 2020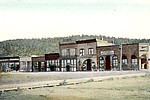 One-hundred years ago, Williams was a bustling community whose economic vitality was based on agriculture, logging and the railroad.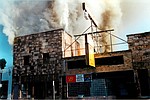 The fire also damaged adjacent businesses.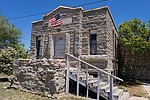 CHINO VALLEY - It's the aging, run-down but still-standing little stone building that every Chino Valley resident sees while traveling down Highway 89.
By Aaron Valdez, Special to the Williams-Grand Canyon News
June 4, 2020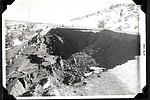 Out of the past: Road cave-in Route 66 between Ash Fork and Williams
Upon impact all the locomotives derailed in addition to a passenger car and ten baggage cars.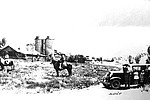 The presentation will feature information about Chino Valley's Fred Harvey Farm (1909-1956).
Out of the past: Children at Elephant Rocks in Williams circa 1926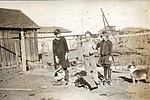 Out of the past: Christmas in Williams 1925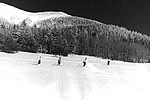 A group of skiers on the San Francisco Peaks. The first ski routes were blazed on the San Fransico Peaks in the late 1930s. Photo circa 1950.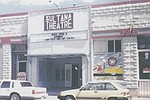 WILLIAMS, Ariz. — At the intersection of Third Street and Bill Williams Avenue, a pressed concrete structure was erected in 1912 and has held its place as cornerstone of Williams, Arizona.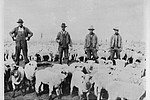 For thousands of years the Native Americans of northern Arizona have known the 1.6 million acres that is now Kaibab National Forest to be fertile hunting grounds for deer, elk and pronghorn.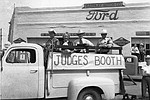 Myrtle Smart, Aileen Klass, Fred Udine and Norman Campbell ride in the 1950s Williams Labor Day Parade.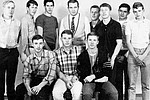 Out of the past: Williams High School Thespians, 1966