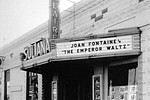 The Emperor Waltz was being shown at the Sultana Theatre in Williams in this 1940's photo.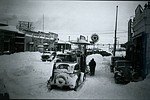 An early gas station after a snowfall on Historic Route 66 in 1936.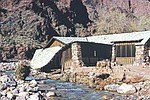 Geologist, writer and river guide Wayne Ranney shares the following story he wrote in 2016 on the 50th anniversary of the 1966 Grand Canyon flood. This month marks 55 years since the flood roared through the Canyon
By By Wayne Ranney, Special to Williams-Grand Canyon News
December 14, 2021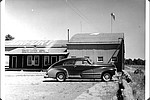 The Grand Canyon airport near Tusayan, Arizona.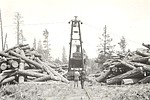 The site is anticipated to open in 2022 with the start of a U.S. Forest Service "Passport in Time" program, where the general public can sign up to be volunteer tour guides at the site.
By By Joe Giddens, Williams-Grand Canyon News
September 28, 2021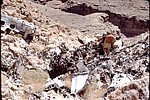 On the morning of June 30, 1956, two airliners took off from Los Angeles International Airport, both aircraft were modern airliners for the time, and flown by experienced crew. But neither would make it to their destination.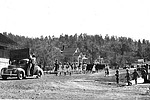 Students lead a parade through the back streets of Williams in the 1940s.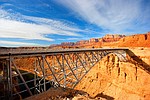 On this week in 1929, a dedication ceremony officially opened the Grand Canyon Bridge at Marble Canyon.
Santa Fe Workers prepare a float for a parade in Williams circa 1930s. Alfonso G. Martinez, a railway worker, is second from the right. (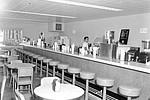 An employee works the counter at the Bright Angel Soda Fountain in 1959.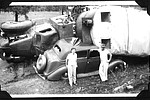 A couple poses with their vehicle following a wreck on Ash Fork Hill circa 1947.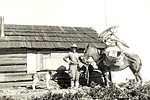 Hallie Daggett, the first female fire lookout with her horse and dog, Eddy.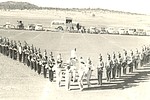 The Drum Majorette in 1950 was Marjorie McDowell.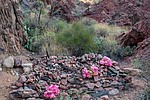 On the north side of the Colorado River, between the Black Bridge and the mouth of Bright Angel Canyon, the gravesite of Rees Griffiths can be found by hikers, and many wonder of his story.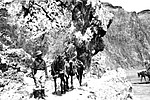 The Chimney, Ooo-Ahh Point, Windy Ridge, the Red & Whites, the Tip-Off, the Train Wreck. For those who know and love the Kaibab Trail, the recitation of these names conjures up images that are the stuff of longing, wonder and enchantment.