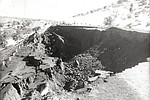 A cave in on U.S. Route 66 between Williams and Ash Fork circa 1962.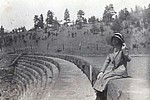 A woman stands in front of the Santa Fe Dam circa 1920.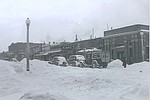 A snow covered Route 66 through Williams in the late 1940's.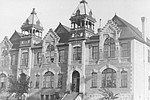 An early high school in Williams which burned down. Circa 1910.
The Mountain Men organization was established to bring attention to the history of Williams and the surrounding area by commemorating early mountain men such as Bill Williams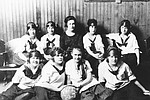 The Williams High School girls basketball team in 1921. The coach was Miss Marie Miller.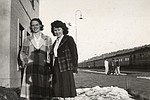 Photograph of two Harvey Girls, taken in Williams, 1938.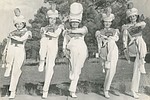 Williams High School Drumettes circa 1950. Included are Norma McDowell, Rosemary Grace, Jannelle Owens, Sandra Schnell and Harriet Wilson.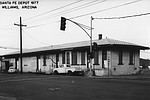 Out of the Past: Historic Santa Fe Railroad Depot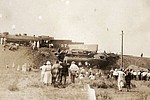 Out of the past: Train wreck east of Williams 1926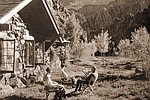 On or about the 15th of June, Phantom Ranch, a new development in Grand Canyon National Park, will be opened to visitors.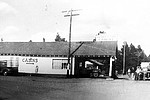 The original Parks Store and Cabins has been a staple in the Parks, Arizona community since 1906.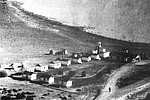 The Red Lake area encompasses about 40,000 acres, 9 miles north of Williams, with several thousand residents spread across the high desert.
Prev Next