* Click here for Obituary Submission Details
On behalf of the Sandoval family, we are sad to announce the unfortunate passing of Edward "Eddie" Paul Sandoval Sr. On the late evening of April 27, 2023, at the honorable age of 83, Eddie passed on to the land of peace and tranquility surrounded by his loved ones at Flagstaff Medical Center.
Cheri Dianne Faver-Davis passed away peacefully at her granddaughter's home in Eloy, Arizona on April 3 surrounded by her loving family.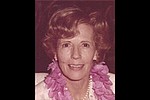 Our strong, beloved Margaret Ann "Peggy'' Hock Ingraham — career educator, talented weaver, engaging raconteur, avid bridge player, gleeful tease and world-traveling Flagstaff native — died peacefully on April 18at Via Elegante/Foothills, her home since 2021.
Carl Bowdon left our lives to join his ancestors on April 24, 2023 at 87 years old, in Patagonia, Arizona.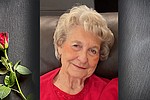 Obituary: Esther "Faye" (Bordelon) Winslow
Prev Next