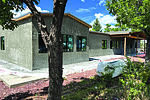 In spite of having a new building and new programming, the Williams Head Start is facing notable challenges with staffing and funding in Williams.
By Morgan Smith, Williams-Grand Canyon News
November 28, 2023
Residents in Parks are continuing their fight to keep pozzolan mining out of their backyard.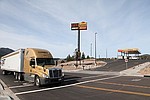 Williams, Arizona - The Williams Police Department is asking for the public's help in their investigation of a sophisticated burglary at Love's Travel Stop Nov. 21 that involved the theft of approximately $50,000 worth of Sony products.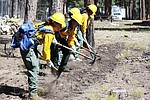 Coconino National Forest will host a Women in Wildland Fire boot camp in April for individuals interested in exploring a career in wildfire.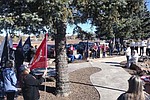 Thank you Williams for supporting our Veteran's Day celebration.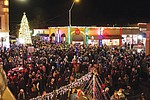 The annual Williams Christmas light parade and tree lighting is happening Saturday, Nov. 25.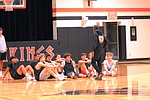 The Williams Vikings boys basketball team is returning for the 2023-24 season with a new coach at the helm.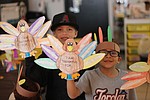 Darcy Evans' second grade class at Williams Elementary-Middle School enjoys an early Thanksgiving feast on Nov. 16.
By By Morgan Smith, Williams-Grand Canyon News
November 21, 2023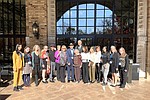 Known for his practical jokes and renowned ice cream and burger shop on Historic Route 66, Angel Delgadillo, 96, of Seligman, received a National Preservation Award for his efforts to preserve the historic road.
By By Loretta James
November 21, 2023
After hearing about extreme student behavioral problems at Williams Elementary-Middle School (WEMS), the Williams Unified School District Government Board approved a plan to address the issue at their Nov. 3 meeting.
By By Morgan Smith, Williams-Grand Canyon News
November 21, 2023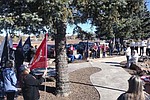 The community of Williams turned out to honor past and present military at a Veterans Day tribute in Monument Park on Nov. 11.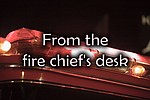 The Williams Fire Department (WFD) answered the following calls for service Oct. 1-15: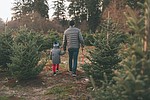 Coconino National forest will begin selling a limited number of Christmas tree permits online starting Nov. 9 at 8 a.m., and permit owners will be allowed to begin cutting Nov. 17 through Dec. 31.
Williams Elementary-Middle School recently announced the November Students of the Month (SOM).