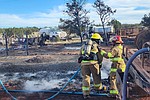 WILLIAMS Ariz. — Several structures and vehicles were lost in a fire in Valle May 7.
PAGE, Ariz. — An extra pulse of water has been sent through the Grand Canyon this week. The Bureau of Reclamation is running a "high-flow experiment" at Glen Canyon Dam in northern Arizona, which means a big release of water designed to move and redeposit sand and sediment will make its way downstream from the dam.
By Alex Hager, KUNC
May 2, 2023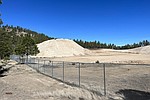 The Coconino County Board of Supervisors is making a stand against proposed pozzolan mining on Bill Williams Mountain.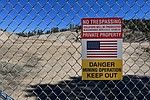 Mining at Frenchy Pit northeast of Williams is set to begin in early May, according to a press release from Drake Cement, LLC.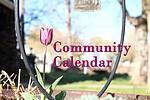 Community calendar: Week of May 3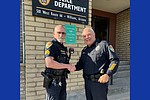 Chief Tad Wygal congratulates Jerry Wilson on his promotion to Sergeant.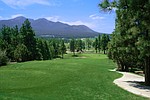 The Williams Elephant Rocks Golf Course has announced the opening of all 18 holes for the season. Initially, the course was opened on April 12 with only nine holes accessible to players.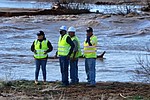 CHINLE, Ariz. — Efforts continue today to evacuate residents in the path of raging floodwaters and to reinforce dams and berms along the cascading Chinle Wash.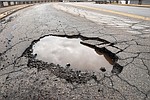 WILLIAMS, Ariz. - Road repairs are in the works for some of the most well-worn sections of Interstate-40 in Western Arizona, and construction is expected to begin within the next few months.
By Michael Zogg, Special to the Williams-Grand Canyon News
April 26, 2023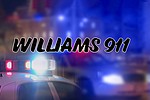 The Williams Police Department (WPD) answered the following calls for service (among others).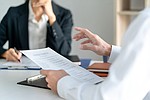 Williams High School is partnering with ARIZONA@WORK and the Arizona Department of Economic Security (DES) to host a hiring event and resource fair for students and the community. The event will be held at the Williams High School gymnasium April 27-28 from 9 a.m. to 2 p.m.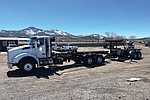 The City of Williams has acquired a sanitation transport truck and trailer. The new truck will haul waste from Williams to Flagstaff, cutting the amount of trips made and man power used in half.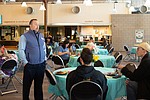 The community of Williams was given a chance to meet Coconino Community College's new president, Dr. Eric Heiser April 4 at Miss Kitty's Steakhouse.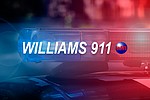 The Williams Police Department (WPD) answered the following calls for service (among others).