Beginning May 31 Kaibab National Forest fire managers plan to re-initiate prescribed fire treatments on the Three Sisters Prescribed Fire Project located just north of the City of Williams and Interstate 40, east of forest road 124 and west of Airport Road and Highway 64.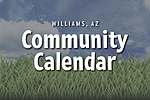 Community Calendar: Week of May 24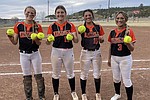 The city of Williams will be honoring the Williams Vikings softball state champions this week.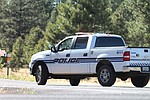 The Williams Police Department in conjunction with the Arizona Governor's Office of Highway Safety, (GOHS), are announcing the Award of a Traffic and Criminal Software (TraCS) grant in the amount of $42.292.81.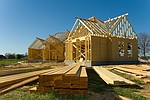 Those looking to build a new home or business in Williams may have to wait.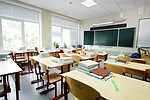 Shortening the school day was the topic of discussion at a recent Williams Unified School District Governing Board meeting.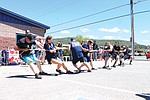 WILLIAMS, Ariz. — Come out and support your favorite Williams firefighter or police officer May 20 at 11 a.m. to 2 p.m. at the Williams Aquatic Center.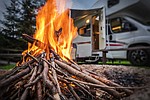 FLAGSTAFF, Ariz. — The Coconino National Forest has expanded the boundaries of the existing year-round camping and campfire ban located adjacent to the City of Flagstaff in an attempt to lower the hazard from human-caused wildfires.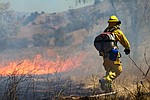 FLAGSTAFF, Ariz. — The Coconino National Forest plans to conduct several prescribed fires throughout all three of its districts this week if weather conditions remain favorable.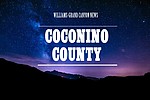 FLAGSTAFF, Ariz. – Coconino County Health and Human Services and the Coconino County Workforce Development Board are offering Youthworks, a 2023 summer work experience program for teens.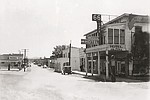 ASH FORK, Ariz. — The 25th Ash Fork Pioneer Day is set for May 13 at the Ash Fork Historical Society Museum.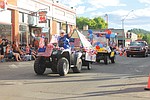 City of Williams is accepting applications for the 2023 Fourth of July parade.
ASH FORK, Ariz. — Yavapai County Sheriff's Office is investigating a suspicious death in Ash Fork.
Prev Next