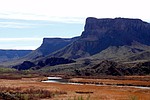 The Bureau of Land Management (BLM) has announced publication of a public land order that protects public lands at the Bill Williams River National Wildlife Refuge from mining for another 100 years. This announcement comes as the previous land order has just expired.
By By Madeline Armstrong Today's News-Herald
September 26, 2023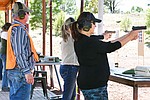 Williams Sportsman's Club is expanding range days for Williams-area shooters.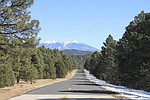 Significant moisture received over the past month has created ideal conditions to allow fuels reduction work to resume on the Kaibab National Forest using prescribed fire and pile burning methods as fall and winter approaches.
Upcoming events in and around the Williams area.
Fire managers on the Kaibab National Forest are planning to conduct prescribed fires throughout the fall and winter seasons as conditions allow.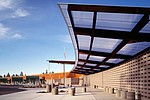 Coconino Community College has received the largest donation in the college's history to attract male high school students to higher education.
FLAGSTAFF, Ariz. — The Coconino County Board of Supervisors is asking for the public's input into proposed amendments to the County's Outdoor Lighting Standards Zoning Ordinance, commonly known as the Dark Sky Ordinance.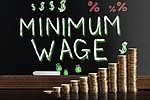 PHOENIX -- What would you buy for an extra $20 a week? A nice meal? A car mount for your phone? An extra four gallons of gasoline? That's the choice that will be facing Arizonans at or near the bottom of the pay scale in January when the state's minimum wage rises another 50 cents, to $14.35 an hour.
The Biden administration is recommending changes to a 151-year-old law that governs mining for copper, gold and other hardrock minerals on U.S.-owned lands, including making companies for the first time pay royalties on what they extract.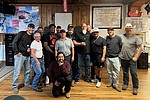 Martin Ortiz retired from the city of Williams in September after more than 32 years as an employee. Ortiz started in July 1991 at the Williams Golf course, where he worked for 13 years. The remainder of his time was spent with the street department. Co-workers congratulated Ortiz during a celebration at the American Legion Hall. Horacio Ortiz, also a long time city employee, congratulates his brother Martin on his retirement.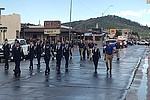 It was an overcast day for those participating and spectating at the Patriot Day Parade in Williams Sept. 9. The parade is organized to pay tribute and commemorate those who were killed in the Sept. 11 terrorist attacks.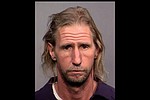 VALLE, Ariz. – A man is in custody after a lengthy search for a suspect who fired shots at law enforcement officers responding to a domestic violence incident in Valle, Arizona Sept. 14. No officers were injured in the shooting.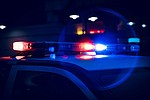 VALLE, Ariz. - A search is underway for a man who shot at Coconino County Sheriff's Deputies responding to a domestic violence call in Valle.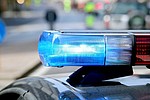 A 30-year-old man from Ash Fork was killed Sept. 6 after a three-vehicle collision on State Route 64.
Prev Next