A benefit rally to help veterans and first responders is returning to Williams May 12-14
Despite a winter with record-breaking snowfall, visitors to Williams continue to pour in as recent sales and BBB tax revenues reveal.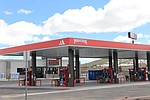 The upcoming opening of the Maverick gas station in Williams is set for March 30. Although specifics are still being confirmed, the establishment aims to celebrate with a grand opening event featuring a ribbon-cutting ceremony.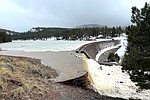 Heavy rain March 14-15 combined with snowmelt from the high country swelled waterways around the region and caused major flooding in the Verde Valley.
FLAGSTAFF, Ariz. — The Coconino County Public Works Department, in conjunction with the Coconino County Sheriff's Office and the U.S. Forest Service, has closed the 2.5-mile stretch of Garland Prairie Road between Sycamore Creek to the east and McDougal Flat to the west due to flooding along the roadway.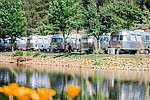 The Williams City Council convened for their regular meeting March 9. During the public participation portion, a few residents voiced support for a rumored Autocamp partnership with Canyon Coaster Adventure Park.
The Kaibab National Forest will host a community meeting March 29 for Drake Cement's proposed pozzolan exploration project to answer questions about the proposal and the overall environmental analysis process.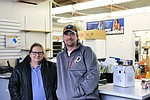 The Williams Post Office is embarking on an exciting new chapter with a complete overhaul, starting with a new roof, electrical updates and a fresh coat of paint.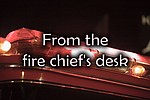 From the fire chief's desk: Feb. 20 - March 5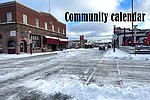 Community calendar: Week of March 8
The Amanda's Beauty Box Throwback Prom in Williams brought good tunes, food and prom attire, all while supporting a good cause.
Prev Next