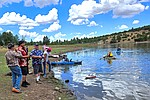 Williams Yacht Club held their 2023 Regatta at Kaibab Lake July 29.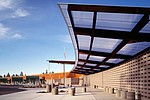 FLAGSTAFF - Coconino Community College is offering several summer workshops in June. These classes are short skills building events for the local community.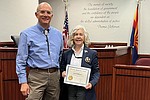 Officer Carol Williamson completed the Court Security Officer and Court Security Officer Firearms Academies and a probationary period to obtain her certification.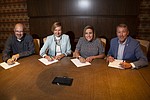 FLAGSTAFF, Ariz. — The four community college districts covering all northern Arizona have entered into a historic partnership agreement to help better serve students.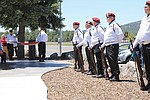 The Veterans of Foreign Wars annual Patriot's Pen Contest and Voice of Democracy contests are now underway.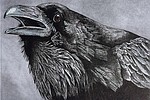 October is Raven Month at The Gallery in Williams. All kinds of ravens will gather at the gallery this month – dark, mysterious, clever and cunning – friendly, wise, talkative, alluring… the Gallery has them all.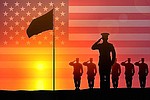 The Williams-Grand Canyon News wants to share with readers the stories of local residents' service in the U.S. military in a special section that will publish in November in observance of Veterans Day.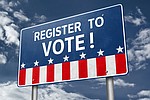 FLAGSTAFF, Ariz. — The voter registration deadline for the Nov. 8 General Election is Oct. 11.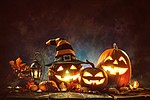 WILLIAMS, Ariz. — Do you enjoy being scared, love Halloween and navigating through haunted house mazes? If this sounds like you then you have to check out "The Tunnel Of Doom."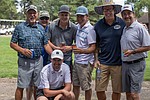 Community golfers join Grand Canyon Brewing Company CEO John Peasley (second from right) at the annual Putts and Pints event at Elephant Rocks Golf Course Sept. 7.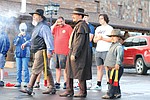 The Cataract Creek Gang perform nightly at 7 p.m. in downtown Williams.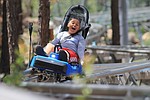 The Williams Summer Rec program had a field trip to Canyon Coaster Park July 15.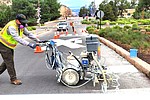 According to the park, the project should be completed within the next several weeks.
Kindercamp grads were promoted to Kindergarten in June following a month long program preparing them for their first year of school.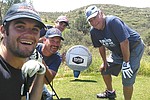 Grand Canyon Brewing + Distillery's annual Putts & Pints event returns Aug. 27 at Elephant Rocks Golf Course in Williams.
Prev Next