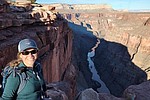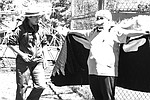 Grand Canyon School students celebrated Earth Day April 23.
Grand Canyon National Park fire managers — working with personnel and resources from Saguaro, Rocky Mountain National Park as well as Dinosaur National Monument — anticipate initiating prescribed fire treatments from May 10-12 on the South Rim as weather and fuel moisture conditions allow.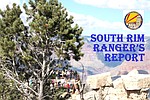 Ranger's Log: Grand Canyon rangers respond to assaults, vehicle accidents, intoxicated subjects on South Rim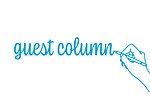 Guest column: Water cloudiness at Grand Canyon due to annual snowmelt; water remains safe to drink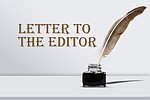 Letter to the Editor: Permanent protection from uranium mining still pending near Grand Canyon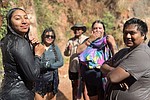 GRAND CANYON, Ariz. — Young adults 16-20 who identify as members of one of the associated tribes of the Grand Canyon are invited to apply for a spot on the second annual Grand Canyon Regional Intertribal Intergenerational Stewardship Expedition (RIISE), a nine-day intertribal Colorado River rafting trip through the Grand Canyon July 16-24.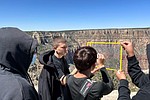 Grand Canyon School seventh-graders took a walk along the rim April 26 to learn about the layers of geology and time present in Grand Canyon.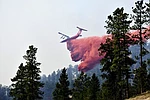 A federal judge is weighing whether to severely limit the government's use of aerial fire retardant to combat wildfires following arguments April 24 by environmentalists who are concerned about water pollution.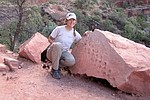 NPS Leadership spotlight: Anne Miller, geologist, paleontologist at Grand Canyon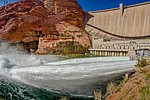 An extra pulse of water was sent through the Grand Canyon this week, part of a Bureau of Reclamation "high-flow experiment" designed to move and redeposit sand and sediment from the Glen Canyon Dam in northern Arizona.
By Alex Hager, KUNC
May 2, 2023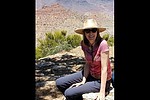 Vicky Stinson, landscape architect and project manager at Grand Canyon National Park, is retiring after an exceptional career with the National Park Service.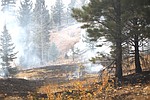 Fire managers on the Williams and Tusayan Ranger Districts of the Kaibab National Forest are planning to conduct prescribed fires throughout the spring as conditions allow, starting next week with the Reed Project located just east of Tusayan.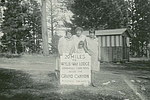 While many may hold the opinion that the West was no place for a woman, Grand Canyon's history is full of women who not only explored the wilderness, but excelled in roles traditionally ascribed to men — field guide, river runner, naturalist and park ranger.