The Grand Canyon School celebrates the Class of 2023.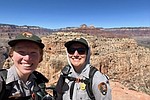 Seasonal staff in the Canyon District are back for the season. Ceili and Kate will be staffing the ranger stations at Havasupai Gardens, Phantom Ranch and Manzanita through mid-October.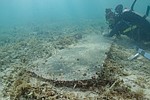 KEY WEST, Fla. — Dry Tortugas National Park recently announced the finding of archeological remains of a 19th century quarantine hospital and cemetery on a submerged island near Garden Key.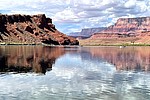 LEE'S FERRY, Ariz. — Beginning June 1, Glen Canyon National Recreation Area is implementing a backcountry river permit system at Lees Ferry for watercraft using the Glen Canyon Reach, the 16-mile stretch of the Colorado River between the Glen Canyon Dam and Lees Ferry.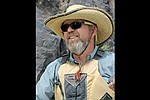 RAND CANYON, Ariz. — After 16 years at Grand Canyon National Park, Dr. Mike Kearsley retired April 30.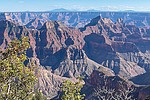 The North Rim of Grand Canyon National Park will open as scheduled on June 2 with limited visitor services and water conservation measures because of a break in the North Rim water pipeline.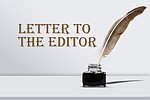 As a twenty-year resident of Grand Canyon, I've met some amazing people, and I've had some remarkable experiences.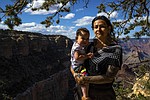 Carletta Tilousi hit the trail as the sun rose, the light revealing a grouping of cottonwood and ash trees deep in the Grand Canyon.
By Felicia Fonseca, Associated Press
May 16, 2023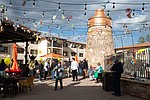 More than 350 people gathered for Cinco de Mayo in Tusayan May 5.
Nearly 70 years ago, the world was looking up at the moon.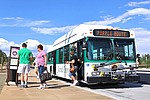 Tusayan town leaders and members of Grand Canyon National Park's transportation division met May 2 to discuss annual shuttle service from the town to the park during the peak season.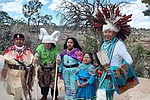 For the first time since the forced removal of the the last Havasupai tribal member from Grand Canyon's Indian Garden in 1928, members of tribe gathered May 4 at Bright Angel Trailhead to reclaim and celebrate their ancestral home.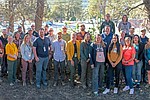 On April 27-29, Grand Canyon National Park hosted a Preventive Search and Rescue (PSAR) Symposium where PSAR employees and volunteers from 31 different National Park Service gathered to share best practices and lessons learned in the field, examine case reviews, and perform trainings.
Prev Next