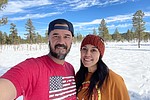 Aiming to raise self-esteem, confidence and self-acceptance in tweens and teens through the power of photography, JY Photography recently launched the "This Is Me Project."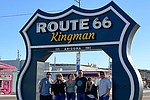 The award winning Grand Canyon Brewery and Distillery is making its way to Kingman.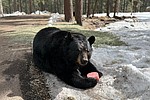 The bears of Bearizona indulged in some sweet Valentine's Day treats.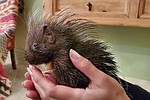 Quillie Nelson is the newest member of the Deer Farm family. Quillie, an African crested porcupine, was born Dec. 30th.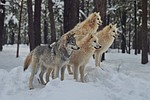 The Bearizona wolf puppies strike a pose in the recent snow.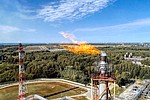 Guest column: The strength of hunter and angler voices in the methane debate
By Michael Cravens, AWF Advocacy and Conservation Director
February 14, 2023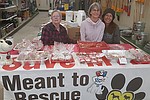 Cathy Hart, Ann Steffies and Marie Johnson volunteered for the Save Meant to Rescue Valentine's Bake Sale Feb.12. All of the proceeds went to supporting rescue dogs.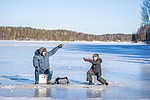 Freezing temperatures and frozen lakes just aren't enough to keep some fishermen away. The Arizona Game and Fish Department encourages fishers to practice safe fishing guidelines.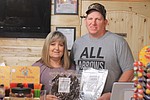 Got a craving for jerky? The Great American Jerky Joint in Williams has you covered.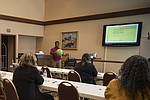 Team building was the topic of discussion during a workshop at the Grand Canyon Railway Hotel in Williams Jan. 24. The workshop is part of a larger series of workshops made possible through a partnership between the city of Williams and Coconino Community College's noncredit Workforce Training program.
By By Larry Hendricks, Special to the Williams News
February 7, 2023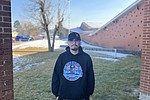 Eban Valerio-Tuáonē is a senior at Williams High School.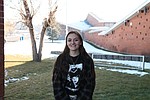 Alyssa Sacco is a senior at Williams High School.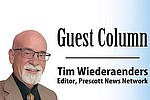 Guest column: Public notices in newspapers are important for transparency
By Tim Wiederaenders, Prescott News Network
January 24, 2023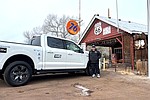 With the centennial of Route 66 just down the road, Alan Winninger hit the open highway to raise awareness for electric car chargers on the Mother Road.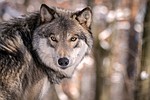 Guest column: Addressing inaccuracies with Mexican wolf reporting
By Todd G. Geiler, O.D. Vice Chair, Arizona Game and Fish Commission
January 17, 2023