Some of Williams' top performers took to the stage for the Community Variety Show & Dinner at the Sultana Theater April 29.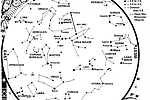 Although the Webb Telescope has recently been grabbing all the current astronomical news, the Hubble Space Telescope is still up there making exciting discoveries.
At Williams High School (WHS), a group of motivated students took the initiative to establish a club that celebrates academic accomplishments and positive behavior.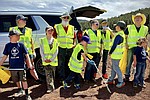 WILLIAMS, Ariz. — The Williams Cub Scouts Pack 140 and Troop 140, in collaboration with The Williams Lion Club, are launching a new can recycling program in Williams.
The entire community is invited to attend this exciting event to enjoy a day of competitive and fun shooting. Competitors, family friends and spectators wanting to witness this great American tradition are welcome.
This years' event marks 34 years of classic cars cruising Route 66 in Arizona and celebrates the historic designation bestowed upon the route in 1988.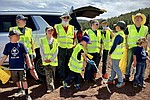 The Williams Cub Scouts and Williams Lion Club teamed up to pick up trash at the West end of Route 66 on Earth Day, April 22.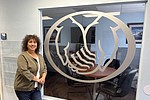 Williams residents always knew they were in good hands with Allstate agent Alyson Fritsinger. Following her nearly decade-long tenure with the company, Fritsinger retired Feb. 28 and the Williams office shut its doors.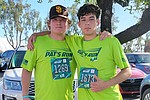 WHS Alumni Cody Jensen and Mauricio Gonzalez competed in the Pat Tillman Run April 15.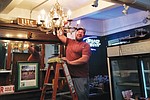 Volunteers got together for a spring spruce up at the Sultana Theater April 25. The venue is used year-round for community events.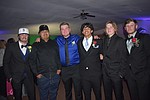 The Williams Vikings hosted their prom at the Elephant Rocks Golf Course April 15.
A beloved teacher and coach to athletes and non-athletes alike, Phillip "Eche" Echeverria has announced his retirement at the end of the 2022-2023 school year.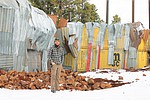 Earth Day is celebrated April 22, however, several businesses around Williams demonstrate their commitment to conservation efforts all year long.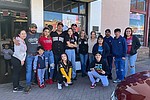 Obregón City Tacos celebrates one year of serving the Williams community.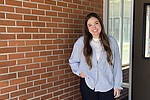 On any given day, Williams Elementary-Middle School Counselor Bailee Cameron can be found supporting a teacher in a classroom or having a one-on-one conversation with a student.