The Ash Fork Young Marines were awarded $3,400 from the American Legion Auxiliary 13, Road Rash Rodeo, American Legion Riders, Sons of American Legion Squadron 13 for their efforts in cleanup of the Historic Route 66 Car Show in June .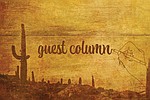 Greetings County Community Members, At the suggestion of your County Supervisor and planning staff, I am wanting to invite your participation in a focus group discussion regarding the update to the County's Comprehensive Plan - Envision 2045.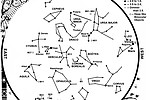 Although outer space is basically a vacuum this does not mean that there is not a lot of material randomly flying around out there relatively undetected.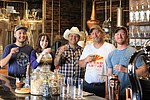 WILLIAMS, Ariz. — Williams has a new location for drinks that is taking sipping experiences to a whole new level. Owner John Peasley and the Grand Canyon Brewery team have expanded their ventures with the opening of the Grand Canyon Distillery Spirits & Coffee House.
Ash Fork Joint Unified School District welcomed two new teachers to its language arts team.
By Marilyn R. Sheldon, Williams-Grand Canyon News
August 1, 2023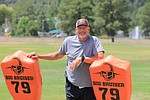 Williams High School is gearing up for an exciting chapter in its athletic program as Jeff Brownlee steps into the role of athletic director.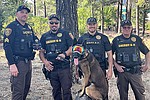 The Yavapai County Sheriff's Office (YCSO) K-9 Unit received two awards at the Arizona High Density Trafficking Area 2023 Conference in Flagstaff July 12.
By Debra Winters
July 25, 2023
Nestled along the historic Route 66, the Cars of the Mother Road shop stands as a testament to a bygone era.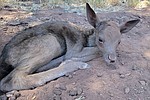 Fawning season is in full swing at the Grand Canyon Deer Farm. So far, 10 fawns have been born this season.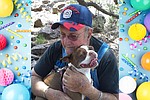 Robert Lee Small is preparing to celebrate his 80th birthday on July 20. A former fire chief and a founding member of the High Country Fire and Rescue (HCFR), Small's impact on his community and beyond is immeasurable. As family, friends and the community come together to honor his milestone birthday, they reflect on his incredible journey of selflessness, heroism and dedication.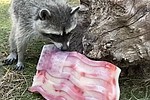 The animals of Bearizona shared in the Fourth of July fun with some star-spangled themed treats.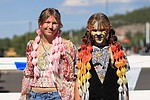 Hosted by the Williams area Habitat for Humanity, the Grand Opry included live music, carnival games, a live auction, petting zoo, face painting, food and a cake walk July 1.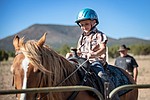 Western Legends Ranch, an equine facility in Williams dedicated to horse placement, training and rescue, has recently launched an exciting new initiative: the Western Legends Ranch Horse Camp.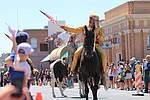 A patriotic crowd gathered for Williams' annual Fourth of July parade July 4. Floats, trucks, horses and walkers streamed down Route 66.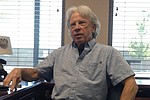 Joe Soldwedel is a survivor – times two. He has logged more than 60 years in the media and publishing industry, and has been to hell and back after being intentionally poisoned.
By By Tim Wiederanenders, Special to the Williams-Grand Canyon News
July 11, 2023