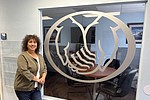 Williams residents always knew they were in good hands with Allstate agent Alyson Fritsinger. Following her nearly decade-long tenure with the company, Fritsinger retired Feb. 28 and the Williams office shut its doors.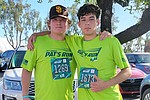 WHS Alumni Cody Jensen and Mauricio Gonzalez competed in the Pat Tillman Run April 15.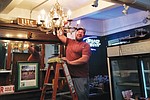 Volunteers got together for a spring spruce up at the Sultana Theater April 25. The venue is used year-round for community events.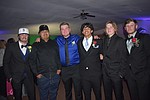 The Williams Vikings hosted their prom at the Elephant Rocks Golf Course April 15.
A beloved teacher and coach to athletes and non-athletes alike, Phillip "Eche" Echeverria has announced his retirement at the end of the 2022-2023 school year.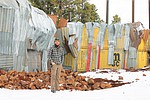 Earth Day is celebrated April 22, however, several businesses around Williams demonstrate their commitment to conservation efforts all year long.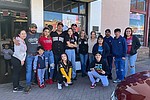 Obregón City Tacos celebrates one year of serving the Williams community.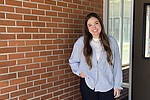 On any given day, Williams Elementary-Middle School Counselor Bailee Cameron can be found supporting a teacher in a classroom or having a one-on-one conversation with a student.
After waiting patiently for retail space in the heart of Williams to become available, the owners of Olive the Best are seeing their dream become reality.
By By V. Ronnie Tierney, Williams-Grand Canyon News
April 11, 2023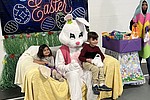 Easter festivities are in full swing in Williams as the community comes together to celebrate.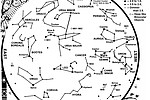 Space exploration is the ultimate laboratory for so many technologies we can use on Earth.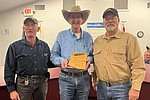 Williams Sportsman's Club founders Bruce Spiers and Chuck Cochrane recognize former Williams Mayor John Moore for his efforts in upgrading and maintaining the shooting range.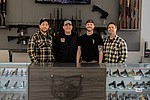 Gunfighter Canyon in Williams officially reopened on Jan. 23 following a two-week remodel.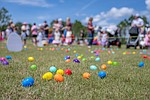 Spring is in the air and Easter is around the corner. The Easter festivities in Williams and other surrounding communities will be in full swing with several exciting options to choose from.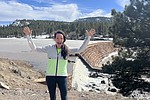 Three years ago, Christi Endicott was undergoing brain tumor surgery. Today, she is preparing to run in the Boston Marathon.