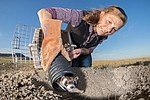 The black-footed ferret population in Arizona is dwindling with only six ferrets left in the wild. However, the Arizona Game and Fish Department is working hard to try and increase those numbers.
By By Madeline Armstrong Special to the Williams-Grand Canyon News
September 26, 2023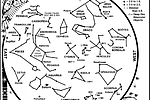 Of the eight official planets in our solar system, the two least understood are Uranus and Neptune. These are also the only ones (besides minor and dwarf planets) that were unknown in ancient times.
Coconino Community College has received the largest donation in the college's history to attract male high school students to higher education.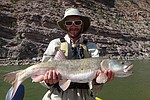 Before the Colorado River flows through the Grand Canyon, it travels hundreds of miles down snowy mountain slopes, across sweeping plateaus, and through winding slot canyons.
By By Lisa Winters - Grand Canyon Trust
September 21, 2023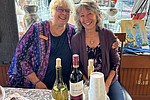 The Gallery hosted local artists for the Artist of the Month Aug. 12 in Williams.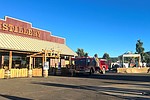 The 3rd annual Labor Daze event was held at the Grand Canyon Brewery Sept. 3.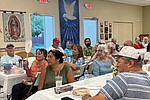 St. Joseph Catholic Church hosted a spaghetti fundraiser for a building fund Aug. 19.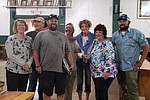 Sultana Bar manager Jason Olson joined volunteers after a successful community swap Aug. 13 (Submitted photo)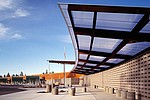 Coconino Community College continues its community programs and "Comet Talks," a series of workshops and courses that promise to ignite creativity and learning for enthusiasts of all kinds.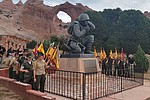 The Route 66 Young Marines from Ash Fork, Ariz. joined over 175 fellow Young Marines youth members and adult volunteers from across the country in Window Rock, Ariz. on Aug. 14 to honor and learn from the Navajo Code Talkers and their families.
The 74th Annual Coconino County Fair is Labor Day Weekend, Sept. 1 - 4, at the Fort Tuthill County Park Fairgrounds.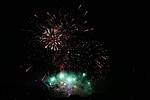 The third annual Labor Daze event returns to Williams Sept. 3 with a new venue location.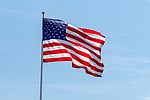 The American Legion is seeking donations to help with the purchase of American flags.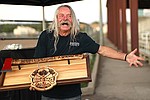 The third annual Labor Daze event returns to Williams Sept. 3.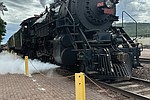 Grand Canyon Railway celebrated the centennial of it's steam train #4960 in Williams Aug. 12. Williams Mayor Don Dent proclaimed Aug. 12 as "4960 Day."
By Connie Hiemenz
August 17, 2023
Prev Next