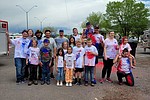 Williams Fire Department (WFD) emerged victorious in the second annual Fire versus Police Fundraiser May 20.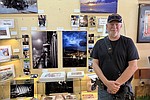 Robert "Bob" Hine's passion for photography ignited when his daughter was gifted a Nikon D40 she didn't want. The camera found its way to Hine, and he has since fallen in love with photography. Now he is showcased at The Gallery in Williams.
The Williams Police Department senior call check program provides daily check-ins for senior citizens who live alone. This program ensures that seniors receive the necessary support and attention they need, giving them and their families peace of mind.
Williams fashion enthusiasts now have a new shopping destination with the recent opening of Chizonaka, a vintage boutique offering an array of handmade products.
Williams High School students and staff know they could always look to custodian Maria "Coco" Solano for a warm smile.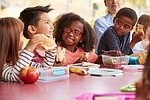 As part of its efforts to ensure kids have access to healthy meals during the summer months, WUSD2 has announced its summer meals site will be serving kids and teens.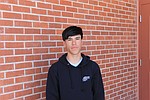 Senior spotlight: Williams High School graduation and beyond
Senior spotlight: Williams High School graduation and beyond
Some of Williams' top performers took to the stage for the Community Variety Show & Dinner at the Sultana Theater April 29.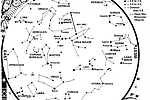 Although the Webb Telescope has recently been grabbing all the current astronomical news, the Hubble Space Telescope is still up there making exciting discoveries.
At Williams High School (WHS), a group of motivated students took the initiative to establish a club that celebrates academic accomplishments and positive behavior.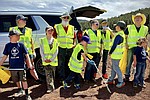 WILLIAMS, Ariz. — The Williams Cub Scouts Pack 140 and Troop 140, in collaboration with The Williams Lion Club, are launching a new can recycling program in Williams.
The entire community is invited to attend this exciting event to enjoy a day of competitive and fun shooting. Competitors, family friends and spectators wanting to witness this great American tradition are welcome.
This years' event marks 34 years of classic cars cruising Route 66 in Arizona and celebrates the historic designation bestowed upon the route in 1988.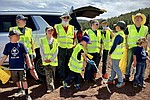 The Williams Cub Scouts and Williams Lion Club teamed up to pick up trash at the West end of Route 66 on Earth Day, April 22.
Prev Next