Vikings lose to Bagdad 12-27, face Mayer next
By Marilyn R. Sheldon, Williams-Grand Canyon News
Originally Published: September 12, 2023 3:05 p.m.
WILLIAMS, Ariz. — After a first week, come-from-behind win for the Williams High School football team, weeks two and three haven't been kind to the Vikings.
First, they dropped a 6-20 loss to the Salome Frogs on the road, Sept. 1. The following week, Bagdad handed the Vikings a 12-27 loss at home.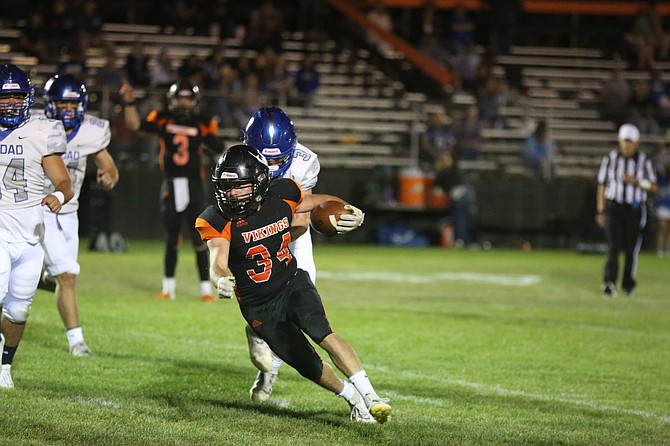 The Bagdad game started well for the home team. Led by sophomore quarterback Jack Dent, they steadily marched down the field for a TD. The 2-point conversion was not good.
Bagdad immediately evened things up, with a TD on the ensuing kick-off. The Sultans scored again, for a 13-6 margin at the end of the first quarter. Neither team could put points on the board in the second quarter.
In the third quarter, the Vikes scored again, and pulled to within one point. That was the last time they'd score for the remainder of the game.
There were some bright spots for the Vikings. Senior and first-year-football-player, JP Echevveria is averaging 41 yards per game in receptions. Senior running back Raymond Gonzalez is averaging 75 yards on the ground per game.
This week, the Vikings host Mayer. Kickoff is scheduled for 7 p.m.
---
SUBMIT FEEDBACK
Click Below to: